Willem Gous – Innovation is an entrepreneur since 1999, he has been involved in the online industry for more than 23 years. Willem is an International speaker, trainer and consultant on leadership, entrepreneurship and innovation.
Willem holds a Master's Degree in Information Systems Management from the University of Liverpool U.K and has experience ranging from manufacturing, corporate sales, channel management and a lot more.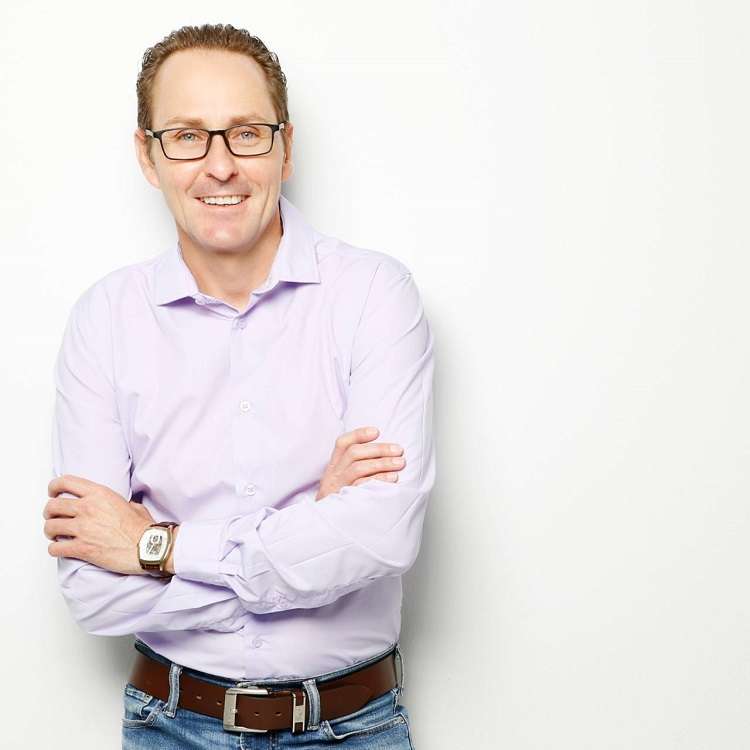 Advisory Boards and Mentorship
Willem Gous – Innovation serves on the global advisory boards of Customer Experience World as well as the Professional Interest Network and Entrepreneurship for the University of Liverpool Management School.
In 2018 he was the head business mentor on the IBM Startup Bootcamp and a mentor on the J.P. Morgan Africa Rising program in 2019.
Social Work
Willem teaches entrepreneurship at schools as part of the Wealth Creators initiative as well as on my own and regularly presents in other programs helping previously disadvantaged individuals.
The Innovation Builder
Results-Driven Innovation that Capacitates Your Team and Grows Your Bottom Line
In these tough economic times, what if you could capacitate your people/teams on the ground to innovate and co-create new opportunities that grow your bottom line AND reduce your management overhead?
Introducing the Innovation Builder
The Innovation Builder is a series of process-driven sessions designed around what will drive the most important results in your organisation with the greatest impact and the least effort.
Members of your team are coached to run the process after we leave, running counter to the typical consulting model, increasing the value of your investment and saving you money in the long run.
Willem Gous – Innovation will help you take innovation out of the boardroom and into your business where it will have the greatest impact on your bottom line, your teams, business units, branches or even customer-facing shops. By capacitating your people on the ground you make innovation part of the DNA of your business and daily employee processes reducing management overhead and increasing the effectiveness of your strategy execution.
You know your business best, you and your people are the experts, this process helps you to unlock the diversity and potential of your people on all levels. Where expertise is missing, we help find it and bring it into the process.
Benefits
Create real innovative products and services, quickly and easily to meet customers' needs and bring a competitive advantage to your business.
Quickly and easily develop a culture of innovation in your team. Break down silos, foster teamwork and embed co-creative thinking between individuals and teams using their diversity.
Use a collaborative and iterative approach to innovation, reduce the risk, time and money required and the cost of failure associated with innovation projects.
An affordable and quick way to innovate your business, find new revenue opportunities and energise your team.
The Process and Other Benefits
3-hour workshop format for teams up to 12 people doing 6 cycles over a period of time during which we capacitate members of your team to run the process without us. It fits into your existing management schedules and time allocation.
A low-risk way to experiment with different ways of working to develop an approach that uniquely and specifically works for your organisation.
Applications
Bring innovation down to a branch level
One client, in retail, is testing this. They have 20 branches in Gauteng. How their customers buy from them in Pretoria North is different from how customers buy from them in Sandton. Now each branch has the ability to innovate, adapt and perfect what works best for their customers, thus increasing their efficiency and alignment with customer needs having a positive impact upon the bottom line.
Strategy
Most strategy documents are merely a collection of assumptions about the future (Employee retention must be 90%). The Innovation Builder then provides the process that you can unpack each assumption (The employee retention example) in the strategy and finds and tests the actions that will lead to that being achieved. It creates a way that your people on the ground can truly execute and deliver on the overall corporate strategy.
The process is designed to accommodate an infinite number of scenarios and situations.
Product/customer development
Product testing
Strategy development and execution
Process optimisation and digitisation
Continues learning
and many more
Contact Conference Speakers