Paul Leslie-Smith – Leadership is a well-traveled South African business executive with a lifetime passion for extreme sports.
Having excelled in both sport and business, Paul comes with a unique and clear understanding on what it takes to make good teams great. Drawing on his experiences from competing at the highest levels, and his extensive video and photo library. Book through Conference Speakers
Paul highlights behaviors and practices such as Passion, Commitment (Goals and Strategies), Effort, Discipline (Training), Humility, Respect (Trust), Creativity and Courage and translates these directly to teams in work environments.
Paul Leslie-Smith – Leadership
Paul is a South African business executive with extensive global, multi-cultural and cross-functional experience having worked most of his career for some of South Africa's biggest corporates, global leaders in their respective fields. In parallel, Paul has also an extensive list of achievements as an extreme sports athlete, having represented South Africa at 6 world championships, in 3 different sports, and current holder of multiple state, national and world records.
Having excelled in both sports and business, Paul comes with a unique understanding on what it takes to make good teams great! Drawing on his experiences from competing at the highest levels, using unique footage and examples, Paul focuses on the similarities between sport and business and how the same principles for making good teams great apply across the board.
Paul presentation focuses on behaviors and practices including:
Passion and Commitment (Vision, Goals and Results)
Effort and Discipline (Training and Safety)
Respect and Humility (Communication, Trust and Selflessness)
Creativity and Courage (Diversity, Adaptability and Competitiveness)
Balance and Humor (Making it Personal)
Paul also talks about the phases of team development … Forming, Storming, Norming, and finally, Performing.
Paul's business experience includes having lived and worked on four continents and led commercial operations on a fifth in executive leadership roles for Unilever, Sappi and SABMiller. In his time with Sappi, Paul led their Global Investor Relations efforts, with listings on 4 stock exchanges, as well as their North American based $145m Release Papers business. Follow Conference Speakers on Twitter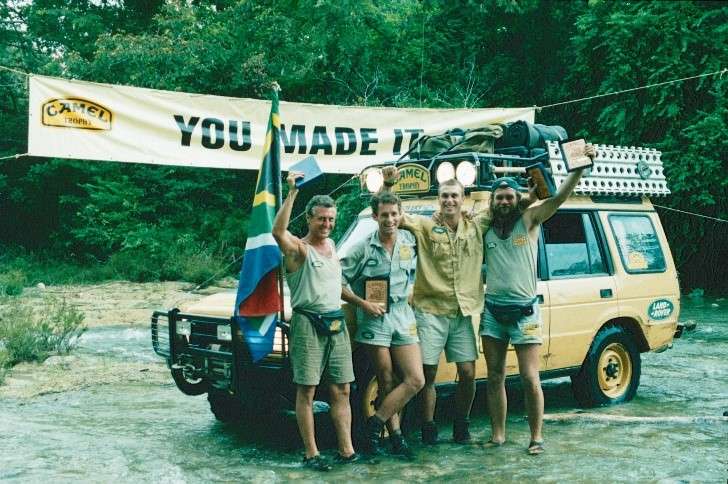 Likewise, Paul's sporting achievements span several disciplines and numerous geographies. In 2017 for example, Paul summited Aconcagua, which at 6,962m is the highest peak outside of the Himalayas, climbed on Mt Rainier and Mt Denali's Western Buttress, ran Tokyo Marathon to complete the 6 Marathon Majors and Rio Marathon to complete the Seven Continents, and finally, was part of the team that set 2 new world skydiving records in the US, October 2017.
Paul Leslie-Smith – Leadership
Skydiving – Paul has represented South Africa at 4 World Championships ('91, '99, '04 and '12) in both the 4 and 8-way disciplines. More recently Paul has focused on big way sequential records and in 2017 was part of two new world records, the culmination of 6 years of preparation and attempts.
Camel Trophy – Competed for South Africa in Turkey, where Paul placed 1st among 80 international competitors, in Central America, where the team placed second in all three disciplines – Team Spirit, Special Tasks and Overall, and as an Instructor / Evaluator in the crossing of the island of Borneo.
Climbing / Mountaineering – Post climbing most of the prominent peaks in the Drakensberg, received a scholarship to the International School of Mountaineering in Leysin, Switzerland, thereafter climbing a number of the Alpine classics. In 2017 Paul summitted Aconcagua (6,962m) and climbed on the Western Buttress of Denali (6,191m).
Running – Paul has run 26 Marathons and Ultra Marathons, completing the Seven Continents with Rio and the Six Marathon Majors with Tokyo, both in 2017.
Scuba Diving – Dives in Aliwal Shoal, Cozumel, Cancun, Sardinia, Belize, Bali, and The Bahamas.
Fly Fishing – on the more sedentary side, post learning to fly fish in Natal Midlands with his father and grandfather, Paul has fished in Alaska, Argentina, Russia, Guatemala, and Bolivia.
View further Leadership Speaker