Ntsiki Mkhize is passionate about working with individuals and teams to inspire, connect and empower them to discover their purpose, and implement practical methods for personal and business success.
As Miss South Africa 2nd Princess 2015, Ntsiki focuses on coaching on personal branding, living on purpose and personal development.
Ntsiki is a self-published author and founder of MentHer. Her inaugural book My Hall of Mentors was released in 2019 with launches in South Africa and Scotland. In the same year she gave her first TEDx Talk at Cumbernauld Women and was featured as the youngest speaker at the International Speakers Summit and Epic Entrepreneurs Virtual Conference 2020.
She is the Co-Founder of The Princesses Foundation; Director at Pamanda Properties, Pamanda Farming and eKasi Entrepreneurs; Presenter and Content Producer for Basic* on MyBigStartup.com; Presenter on CareerConnect for Business DayTV as well as Host of That's 20's Podcast.
Ntsiki's focuses on…
Helping individuals and teams discover their purpose
Set action processes to achieve goals
Getting entrepreneurs to focus on specific activities in order to move forward with their start ups
Helping corporates and incubators develop content and programmes, to support Entrepreneurs and their Enterprise Development Programmes.
Ntsiki Mkhize is the author of her soon to be published book: My Hall of Mentors: Lessons Learned Along the Journey of Success. In addition, she writes a Living on Purpose blog on her website She holds a B. Com Marketing Management and B. Com Honours Logistics Management from the University of Johannesburg, where she is the Ambassador for their Centre for Social Entrepreneurship.
Ntsiki believes in service and developing others and volunteers as a mentor at Phakama Women's Academy and Hadithi Wethu.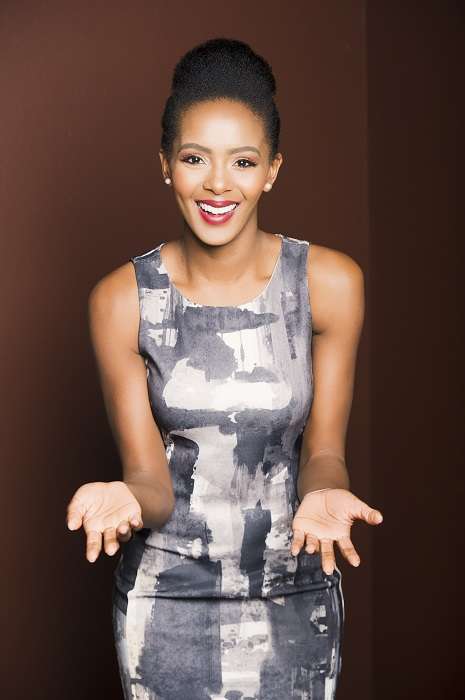 Keynotes & Workshops
The Age of Social Impact
Exploring social entrepreneurship and social innovation as part of the way we do business to add value to stakeholders, achieve the Sustainable Development Goals and keep abreast of the times.
BOOST Resilience
Build and maintain personal resilience through eating, moving and sleeping better to achieve improved performance.
Personal Branding in a Digital Area
Define and create an authentic personal brand, leveraging your expertise and social media to add value to your niche through your unique voice.
Better Me, Better Us, Better Workplace
Improve individual and team performance and relationships by increasing EQ (emotional intelligence) and understanding the diversity of different personalities through the enneagram.
Purposeful Visualisation & Goal Setting
When you know why, you can figure out how. Uncover your purpose and fulfil your potential living a life of wholeness.
The Power of Mentorship
Achieving exponential personal and career growth through mentoring.
---
Contact Us at Conference Speakers and subscribe to our YouTube channel