Mushambi Mutuma, CEO and author of Tech Adjacent stands at the forefront of Tech and Innovation in Africa. He spent the past 12 years building brands and businesses across the African continent and the United States.
A speaker and leader in entrepreneurship and business. Mushambi's high impact company Altivex Creative Foundry, focuses on African engagement in tech & digital industries, with the intent to make Africa a leading hub of innovative authority.
Utilizing both his skills and knowledge as a speaker and entrepreneur, Mushambi has been building exponential brands of the future by sharing insights on tech locally and globally. He has served as a strategic advisor to accelerators and incubators such as AlphaCode, Standard Bank and The Innovation Hub.
A calculated risk taker with extensive tech and digital knowledge: Mushambi has led as CEO of Altivex , a high impact , digital product lab that emphasises African engagement and solutions through tech and digital industries
Mushambi is committed to shining the light on tech and innovation in Africa, through his content he hopes to further cultivate and advance Africa's next generation of innovators and Tech Adjacent businesses.
Tech Adjacent
Mushambi's first book, Tech Adjacent is about understanding the principles of tech, it's pace, footsteps of where it's heading, knowing how disruption and innovation work, and most importantly leveraging it for exponential success. The book shares specific insights and case studies of African businesses – both those that are being disrupted and those that are disrupting as part of a new wave of growth.
Tech Adjacent is a must read for anyone aiming to understand where tech in Africa is heading; CEO, manager and student alike.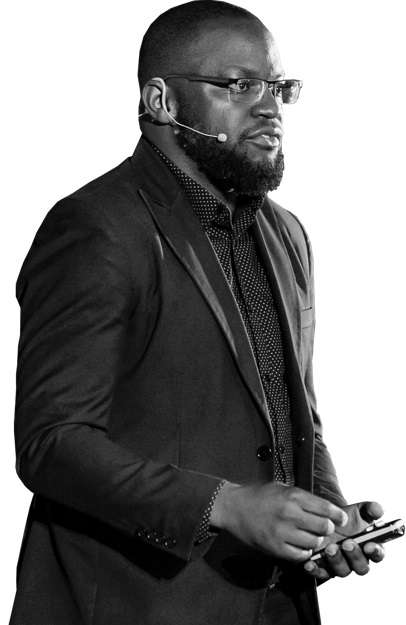 Mushambi Mutuma
Keynote Topics:
His purpose is to transform entrepreneurs of the future through his entrepreneur development firm, Kairos.
Kairos is a Greek word for time which refers to the opportune and decisive moment to take action. We believe that time is so for Africa's innovators and entrepreneurs. Kairos is here to facilitate business growth solutions for entrepreneurs, startups and small/medium sized entities.
KAIROS BUILDS BETTER BUSINESSES THAT HAVE SUSTAINABLE IMPACT ACROSS THE CONTINENT.
Services include:
Business development strategy Brand strategy
Exponential growth planning Tech integration
Creative business modeling 1-on-1 mentorship
Curated network expansion Group training
Accelerator curriculum development
---
Contact Us at Conference Speakers and follow on Facebook