Mmusi Maimane is a passionate South African. Born in Soweto, speaks 8 of the South African Languages, Mmusi has spent much of his life being a reformer and an activist for non-racial South Africa for all, in religious, social and political environments.
He has spoken to over 100 of the top listed JSE companies about the future, both on climate, generational change and technology. He has consulted and ran successfully a training company focused on leadership and succession.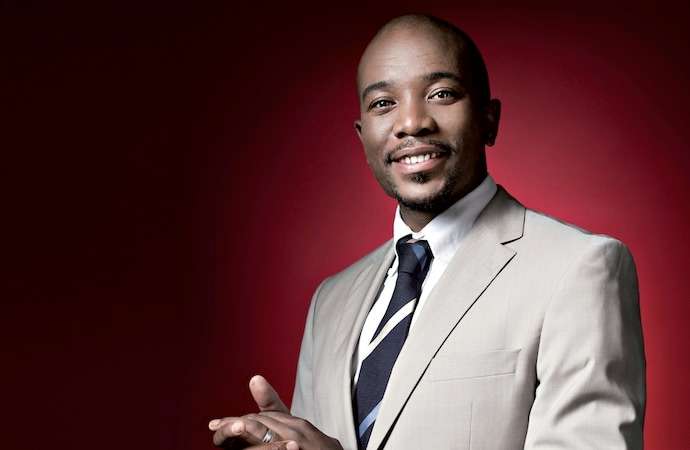 ​Mmusi has chaired a number of NGO's focused on community development, both in urban and rural settings, looking at youth development and agrarian issues. As a reformer, Mmusi entered politics and has been the leader of opposition in the parliament of South Africa, leader of the Democratic Alliance (after being its federal deputy chairperson). He lead the DA to a breakthrough election in 2016 where the DA governed all the mayor metros in the country, was headquartered in Joburg and presented the most diverse party in the country.
​Mmusi has 2 masters degrees in Economics and Theology and is currently reading for his PHD in economic development in local government. Married to Natalie Maimane, and with 2 beautiful children.
Mmusi is well known for his inspiring and incisive presentation style. He is available to speak at your organisation, either sharing his insightful "South Africa for ALL" presentation or custom-designing a session specifically for you. His standard rate for presentations or workshops is R 45,000 plus travel costs from Cape Town. For international bookings, please enquire about rates.
Keynote Talk
A South Africa for ALL
A tomorrow to believe in and the steps that South Africa needs to take to get there.
Countries undergo change. South Africa has experienced and will continue to undergo change. This talk outlines the seven key changes that South Africa – and South Africans – need to make to prosper in the future, including technology, politics, the economy, electoral prospects and societal reforms. And it benchmarks South Africa with other African states and global standards.
​The talk will focus on how your company can make a contribution to South Africa, how your business will be impacted by changes in South Africa in the near future, and what your team can do to make the most of the situation we are in.
Mmusi Maimane is the founder of the Movement for One South Africa. Driven by the belief that South Africa can be a nation where citizens from all backgrounds can work live as equal citizens to build a prosperous nation for all.
Mmusi Maimane
THE MOVEMENT
The movement is an Activist based movement with citizens participating in Social change.
The movement is built for accountability, non-racialism, future orientation, inclusive economy and Restorative Justice.
​It will campaign for electoral reform in order that public representatives can be held accountable by citizens and that democracy is ultimately by the people, for the people.
​So far, Multiple parties, civil society organisations, religious bodies and citizens have coalesced together to form the movement towards change.
BUILDING ONE SOUTH AFRICA.
Contact Us at Conference Speakers