Finding the right coach, keynote speaker, sales trainer or teambuilder for your business can be a daunting task. You have probably used many well-known "trainers" during the past few years and entrusted them with your most valuable asset, your management and staff, only to find that people revert to old habits within a short period of time after the training.
Training, team building, and coaching are valuable mechanisms to motivate staff and improve workplace relationships and productivity. However, the long-term benefits are often minimal and the training manuals end up on a book shelf or in a credenza, usually at very high cost, both in time and money!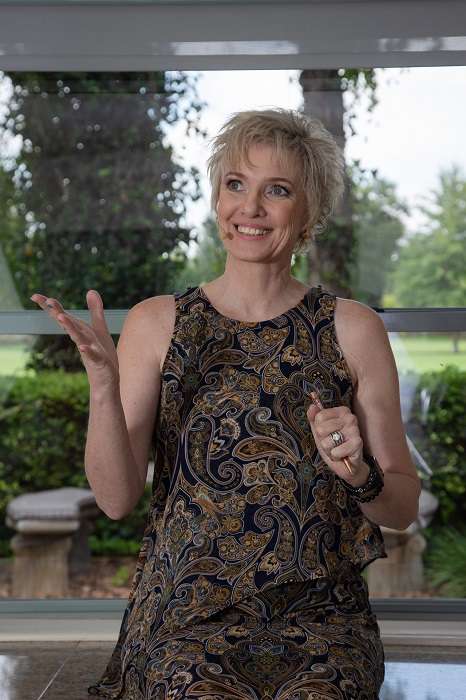 Lizette Volkwyn – Sales
For best results you need to find a trainer with real-life experience and innovative methods, as well as a proven track record and impeccable references to "live and work beyond the obvious", both at work and at home. – The time is now to LIVE AND WORK BEYOND THE OBVIOUS with Lizette Volkwyn.
Lizette Volkwyn – Sales Trainer is the coach who will sign you up..flip your day, drag you up , kick your butt and most of all get you to the very best of YOU.
She is also a dynamic and energetic Master Life Coach with a passion to empower individuals to excel in life.
Her expertise extends to Human Lie Detection, NLP, Training, Author and thought-provoking Inspirational Speaker.
Lizette's no-nonsense down to earth approach invites you to open up and explore your true self, giving you the gift of self-acceptance and empowerment.
Lizette Volkwyn – Sales
BASIC SALES TRAINING – 2-day Workshop
Day 1
Sales – a trick or a trade
Hunting
Farmi
Follow up with presence
Human Behavior 1
Day 2
Human Behavior 2
Reading the Critical Tells
Closing Techniques
SELF-DISCOVERY * OWN WHO YOU ARE – 1-day
Who am I
What is my Core Values
Forgiveness
How to be insanely happy all the time
Stop Procrastinating
Communicate on a next level
This is ME
Everybody Lies – 1-day Workshop
What is a Lie
Why do we Lie
How to detect a Lie
Asking the right question
What are we looking for?
Am I the master manipulator?
View Lizette's Keynote profile HERE and follow on Twitter
---