Lizette Volkwyn is the coach who will sign you up..flip your day, drag you up , kick your butt and most of all get you to the very best of YOU.
She is also a dynamic and energetic Master Life Coach with a passion to empower individuals to excel in life.
Lizette Volkwyn – Inspirational expertise extends to Human Lie Detection, NLP, Training, Author and thought provoking Inspirational Speaker.
Lizette's no-nonsense down to earth approach invites you to open up and explore your true self, giving you the gift of self-acceptance and empowerment.
She is one of the top three Emerging Entrepreneurs for Business Woman of South Africa 2018, a finalist for Margaret Hirsh's Business Woman of the year, and now also as a nominee for Changemaker SA. Lizette prides herself on not leaving any stone unturned until goals and positive results have been achieved.
After being in the corporate environment for more than 25 years she ventured into her own practice five years ago. Her testimonials speak for themselves and she can and will do anything to get you out of your rut….
Whether it is a career sabotage, a sales team lacking motivation, or you just in a pursue of finding you and your purpose, Lizette can help you overcome and conquer.
As a public speaker she also presents powerful keynotes, leads team building events and guides individuals to empowerment and self-love.
With the launch of her global online program, she hopes to reach more individuals and encourage them to explore the adventure of self-discovery. It is through her own life experiences and helping others find their way that she put pen to paper and wrote 'Finding Me'.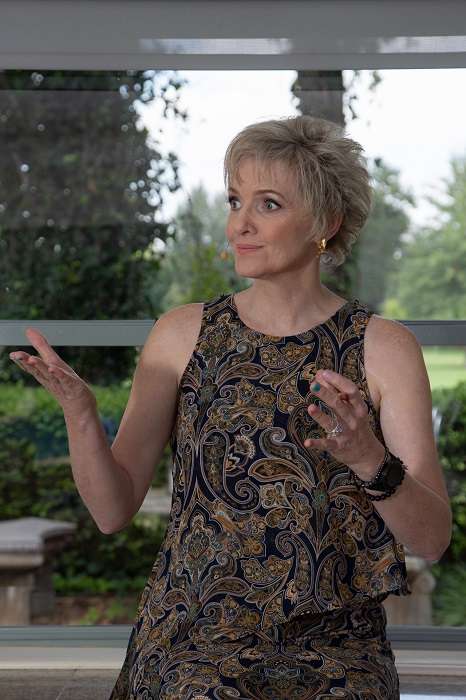 Lizette Volkwyn – Inspirational
KEYNOTE TOPICS :
Who is dictating your life?
This thought-provoking keynote questions the manipulators in your life and how you react to them to take back your life. Whether it is your manager, a partner or your environment, you need to replace your remote with your own batteries.
A very relatable keynote that will evoke all your senses and change your mind of taking no for an answer. Nothing is a co-incidence!
The perfect keynote to take you on a journey of self-acceptance, taking responsibility and bagging the self-doubt gremlins for good.
Become the rebel, the pioneer, the fighter pilot, but whatever do, don't be a people's pleaser!
Step up to the next me and take action to present the TRUE YOU.
Everybody tells a lie in a general 10-minute conversation. This introductory keynote takes you into a world of lies and deceit.
It highlights the emotional science behind lying as well as the "hot tells" to enable us to identify a lie.
This fun, tongue in the cheek workshop gives you some insight into human behaviour and the power of the sub-conscious mind.
Timing is everything. Forcing anything in life is a recipe of regrets and failures. This keynote introduces us to the doors that is available and how to wait for the doors that needs to be opened.
It teaches us patience and how to prepare for the Door at the right time. A true shift of making things always happen for you to its full potential!
A word that is being prostituted every single day, yet we understand so little of branding our personal self.
A thought-provoking keynote of taking the listener on a journey of understanding their own personal YOU brand to delivering it to the masses.
In Finding Me, a self-discovery adventure, the curiosity of self-exploration IS triggered, and the reader is motivated to build an arsenal of positive self-worth tools that assist in building a healthy self-esteem.
Accepting personal truths, eliminating self-doubts whilst creating a lifestyle of substance, purpose and love is only but a few of the adventures that awaits the adventurer.
It is this methodology that she brings to the business, embracing the culture but most of all embedding it into each individual working in the team.
What else do you need to take action?
Lizette Volkwyn – Inspirational is available and waiting to meet your team and make it happen….
Finding the right coach, keynote speaker, sales trainer or teambuilder for your business can be a daunting task. You have probably used many well-known "trainers" during the past few years and entrusted them with your most valuable asset, your management and staff, only to find that people revert to old habits within a short period of time after the training.
Training, team building, and coaching are valuable mechanisms to motivate staff and improve workplace relationships and productivity. However, the long-term benefits are often minimal and the training manuals end up on a book shelf or in a credenza, usually at very high cost, both in time and money!
For best results you need to find a trainer with real-life experience and innovative methods, as well as a proven track record and impeccable references to "live and work beyond the obvious", both at work and at home. – The time is now to LIVE AND WORK BEYOND THE OBVIOUS with Lizette Volkwyn – Sales Trainer.
View Lizette's Training profile HERE
---