South Africans' Kirsten Landman is not your average sportswoman.
The 28-year-old South African competes in the male dominated sport of Hard Enduro, but this has never held her back. She has made history by becoming the first female to finish extreme events such as Redbull Romaniacs, Sea to Sky, Redbull Megawatt 111, Redbull Braveman and The Roof of Africa. But there is so much more to her story than these achievements.
For Kirsten, competing in one of the most physically demanding sports in the world, and being one of the only females to truly excel in such a place, has been a passion of hers from a very young age. Living in South Africa and riding in its harsh, rugged and technical terrain and competing against men, has built an appetite for always aiming higher and realising her dreams.
After finishing school, Kirsten studied and worked to fund her own racing and training until she was picked up by her first sponsor in 2011. Her career kicked off properly when she entered her first ever extreme enduro, the Roof of Africa in 2012, where she managed a bronze finish.
In 2013, Kirsten's abilities were duly noticed by South Africa's most prestigious off road and enduro team, KTM SA. She joined their team and began competing nationally with them from there in both the enduro and off-road teams.
Later that year in June 2013, high flying Kirsten's career suffered an early setback with a life-threatening accident while racing the Dessert 1000 National in Botswana. She crashed at high speed and landed on a tree stump, sustaining life-threatening internal damage.
Due to complications with the medical treatment in Botswana, Kirsten was only treated 36 hours after the accident once being airlifted back to South Africa. Her pancreas was severed off from her small intestine, and due to the delay in treatment, all of Kirsten's organs had gone septic. Being placed on life support and put into an induced coma, her recovery was like a roller coaster with many complications along the way. Nevertheless, she made a full recovery and returned to racing more motivated than ever, driven by her what was always her destiny.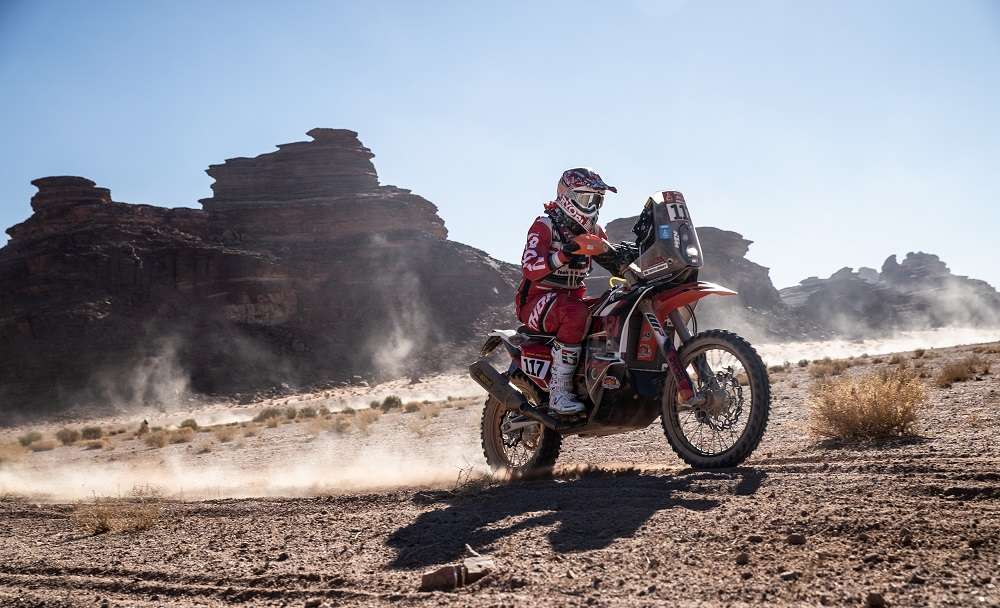 In 2014 Kirsten Landman made her first international appearance at Redbull Romaniacs, finishing the bronze class and being the highest placed female. Since then, Kirsten has made history by becoming the first and only female to finish international extreme events such as Redbull Romaniacs (Silver), Sea to Sky (Gold), Redbull Megawatt 111, Redbull Braveman and The Roof of Africa (Gold) in all male dominated classes.
Kirsten's goals in 2018 shifted to the next level. To well and truly conquer her fears after the accident in Botswana, she knew she had to tackle the biggest off-road race of them all…the Dakar Rally.
12 days, 8000kms and a fear of speed…The Dakar Rally
This Dakar is no ordinary race. The Dakar is known as the toughest and most dangerous race of all time. 12 days of racing 800+ kilometres per day, extreme cold, pain, fear and possible death are all the things the piolets of the Dakar will need to face. Dakar 2020 was no different and resulted in a death of a professional rider – Paulo Congalves. Kirsten Landman rode a very strategic and clean race and successfully finished the Dakar Rally in 55th overall and 3rd women overall. Through this success, history was made. Kirsten was the 1st of 2 South African women to ever finish the Dakar Rally for 2020. Kirsten finished the Dakar Rally in 55th position overall and 3rd overall in the women's category, thus becoming the 1st ever African to finish the Dakar Rally.
Topics Covered
Inspirational
Woman Empowerment
---
Contact Us at Conference Speakers and follow on Facebook