Jacques has 30+ years' experience in sales, marketing and public relations. Jacques's particular strengths are designing and implementing sales systems (From lead generation to CRM), direct marketing to generate qualified leads and convert prospects into customers and leading teams to drive sales so that they hit their sales targets.
Jacques de Villiers – Sales has worked in public relations, copywriting, marketing, journalism and sales. Jacques started his sales optimisation consultancy in 1998. To date, Jacques has had more than 1200 training, speaking and consulting interventions both locally and internationally. He has presented papers as far afield as Milan, Italy and Teheran, Iran.
Jacques's diverse range of skills, in-depth knowledge and experience can help you build the business of your dreams.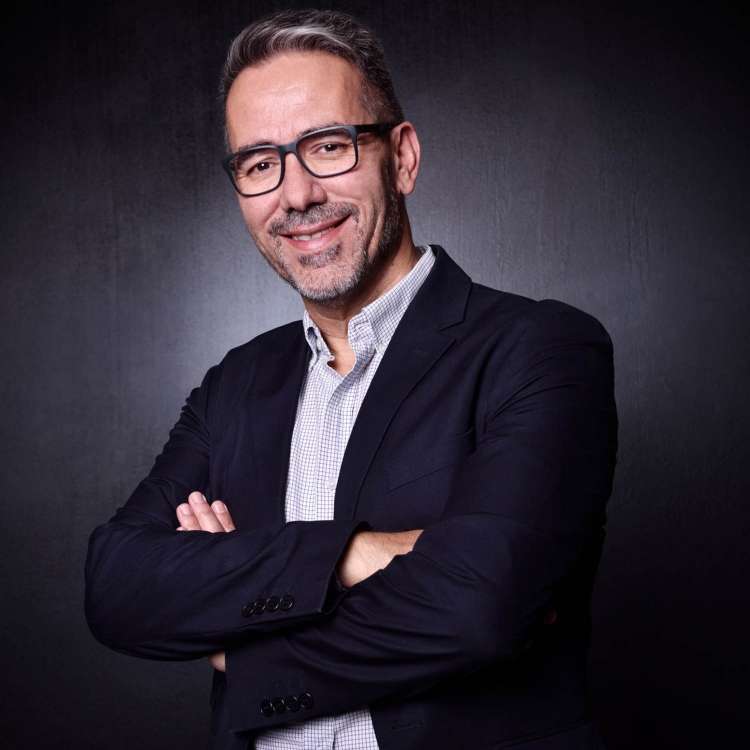 Workshops Available:
Foundational Sales Training
This is a foundational sales training course for new and intermediate sales professionals.
You'll learn the core skills of:
Prospecting
Running a professional sales call with a new prospect
Discovery process
Overcoming and handling objections
Closing
Getting referrals
Key account management
Customer relationship management
Important Details
Duration: 1-Day
Follow up: There's a 3-month online follow up at weekly intervals to deep dive into the concepts you learned on the 1-Day session.
Resources: A comprehensive sales process manual, a tightly-scripted objections-handling e-book and a complete guide to prospecting and networking e-book.
The course is run in-house for 6+ sales professionals.
If your team comprises less than 5 then the public workshop route is the best option.
Jacques de Villiers – Sales
Advanced Sales Training
If you want to make the second half of your your sales career your Magnum Opus … something full of meaning, fulfilment and significance, then consider attending Second Half.
This piece of process will put you in control of taking back your power, your passion and your purpose.
No matter at what stage of your life you're in, you have important work to do and Second Half is Yoda to your Luke Skywalker.
It's going to get you through the second phase of your life elegantly and eloquently so that you get over that finish line in fantastic shape … secure, significant, fulfilled and grateful.
You'll learn:
How to play on your strengths and minimise your weaknesses.
How to stand up from adversity and use rejection, failure and fear to craft an exceptional second half.
How to hone yourself intellectually, emotionally and spiritually so that you can become fulfilled and do something exceptional.
After Second Half you'll not only have the enthusiasm, excitement and energy to take your sales career and shake it by the neck so that you get as much out of it as possible, but you'll see the positive effects spill over into your personal life too.
Important Details
Follow up: There's a 3-month online follow up at weekly intervals to deep dive into the concepts you learned on the 1-Day session.
Resources: A workbook, a reflection journal and a copy of the art of being human masterpiece, What if Hollywood Doesn't Call? A Fractured Monk's Guide to Enlightenment.
It's a public course with a maximum of 10 delegates.
Sales Management Training
Are you an untrained sales manager who is battling, and failing to get your sales team to perform? If so, then you should seriously consider attending a sales management training course.
Even if you've attended a sales management training course before, some fresh ideas could give you the insights and strategies to get your sales team back on track.
As a sales leader, you've got your work cut out for you, haven't you? Leading a sales team is not easy. The statistics bear this out – HR Chally Worldwide, in a 2010 research project, uncovered the following: "Out of 7 500 sales forces, customers rated only 21 as world class."
Other respected international sources claim that:
80% of your sales force is only hitting 42% of the target you set for it
Only 1 in 250 sales people exceed their target
Only 9.1% of meetings turn into a sale
If these figures aren't chilling enough for you, ponder on how much of your company's money your sales force is wasting in terms of telephone calls, petrol and opportunity cost (mostly unknowingly):
Wasted sales calls to uninterested prospects
Visiting existing clients too much
Trawling the Internet excessively
Spending time on busy work and not on income-generating work
Spending time face-to-face with a client when a Skype call will do
And, so on
If these statistics ring true for your team, what are you to do? By now it must be clear that you'll have to do things differently, and massively so, to get a different result. You'll need to shake things up both within your own life and that of your team. You're going to have to embark on a transformational journey. Perhaps, The Transformational Sales Leader course is for you.
---
The Transformational Sales Leader
Some sales management training courses are transactional. They're solid on the "what" but shy on the "why" and "how". It is easy to know what your sales people should be doing, it is a bit more tricky getting them to do it, isn't it? "I speak from experience.
In my 29-year career as a sales professional I have been a sales manager a number of times. I know what it feels like to start out with enthusiasm, verve and passion only to end up 3 months later dejected because your sales team didn't play along with your plans. This is why I authored The Transformational Sales Leader so that other sales managers can avoid the pain of failure I have felt from time-to-time," Jacques de Villiers
View Jacques Keynote profile on Conference Speakers