Emma Dicks – Coding has wanted to play a role in education for as long as she can remember, so she pursued a degree in business science at the University of Cape Town. During her studies, she took time off to intern at Mobenzi, a company that uses technology to support public health systems, and this ignited a strong interest in the power of technology.
In her final year at university Dicks joined a group of friends running an innovation challenge for high school students, which eventually grew into Innovate South Africa. Dicks recognised that while South Africa has a thriving technology industry, very few women hold positions in which they are driving innovation within the industry. Wanting to see young women at the forefront of innovation in South Africa, she initiated Code4CT — a programme focusing on using technology to create solutions — which was born out of Innovate SA.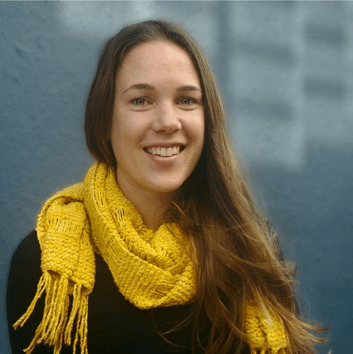 The programme introduces learners to web development, and the use of HTML, CSS and JavaScript in developing web applications. It also equips them with creative problem-solving methods, and develops their mind-sets and work habits. "Learners are required to collaborate in diverse teams, communicate effectively, manage their time productively, and be responsible for their own learning," says Emma Dicks – Coding. There are now 65 learners in the programme, and in July, a new class of 80 will join Code4CT.
In December last year, Mobenzi challenged Code4CT to create applications that help improve the country's maternal healthcare system. During the process, teams of learners were given input by nurses, and then given the opportunity to pitch their ideas to a panel of judges. Earlier this year, Code4SA hosted a module about open data for Code4CT, equipping learners with data handling skills.
"The biggest success to me has been seeing the girls become role models to their peers and start changing narratives around what it means to be a woman in tech," says Dicks. "The narrative around tech skills is all wrong. No one seems to be telling high school girls that tech skills allow you to bring an idea to life; to create something tangible that people can interact with and that can fundamentally alter society. I want to show young women that coding is more accessible than they might think, that it is creative and a powerful tool for social change." — Fatima Asmal
Book through Conference Speakers and follow us on Twitter