Motivational Speaker Dr Steve Harris translates a powerful combination of real-world experience, business success and academic insight into a language we can all understand.
His background as a World Champion Sportsperson and Award Winning Entrepreneur set the perfect stage for his MBA (UCT) and his PhD on Mental Toughness
He's got an impressive toolkit to provide the sharp insights and turnkey observations to empower your team, company or conference to unlock their true potential.
About:
Dr Steve Harris has been studying performance for thirty years of which fifteen have been devoted to performance improvement through an integrated mind and body approach.
His MBA dissertation at the University of Cape Town focused on business performance improvement. He followed this with a PhD thesis on Mental Toughness as a factor in performance.
Academic research combined with experiences assisting business organizations and sport teams at all levels led to his work as a motivational speaker, workshop facilitator, conference speaker and keynote speaker. Steve is now also offering leadership courses.
Steve has the business knowledge and skills to view a wide range of problems with a perspective broader than the established patterns that entrench thinking and close minds. He can also address them with a diverse set of tools.
Most noteworthy present and past activities are:
PhD and MBA
Author of the motivational book: Mental Toughness – Mastering your Mind
Author of the novel: Impimpi – Black Anger and White Fear
Playwright – Borderline performed at National Arts Festival
CEO of eta College – specializing in sport and exercise science qualifications
Former mind coach and team manager for the Springbok rugby team
Former winner Anglo American's "Build a Business" contest for entrepreneurs
Former World champion in Surf Lifesaving
Former General manager of an international F.M.C.G. company
When you book Dr. Steve Harris, you get a motivational speaker, conference speaker or team building facilitator who:
1. Can help you develop and sustain a unique competitive advantage
2. Provides content that is grounded in scientific research
3. Can adapt content to your needs
4. Is entertaining, credible and an example of what he claims
5. Can provide a follow-up learning experience
MOTIVATIONAL SPEAKER SERVICES
Steve offers you Motivational Speaking, Facilitation & Team Building to help your organisation or team realise their full potential. Each service takes an integrated approach to bringing the best out of the individuals that make up a great team.
WHY HIRE STEVE AS A MOTIVATIONAL SPEAKER
Dr Steve Harris is an international motivational speaker, known for presentations which inspire & convince audiences to take action to improve.
Each motivational talk or team-building workshop is tailored to your organisation's needs
Motivate and entertain
Apply mental toughness as a competitive advantage
Combine fiery passion with ice-cold reason
Increase energy and intensity
Instill supreme confidence
Reach beyond your grasp by innovating and improvising
Access state of the art knowledge and skills
Know how and when to grit to implement the plan
Using Mental Toughness as the underlying key component for achieving success, Steve applies this to your context. He uses business and sport examples combined with his PhD research to show how to achieve success and significance.
The focus of the improved performance may be on any of a host of subjects ranging from strategic planning, leadership, management, teamwork, sales, customer service, operational efficiency to wellness in the workplace.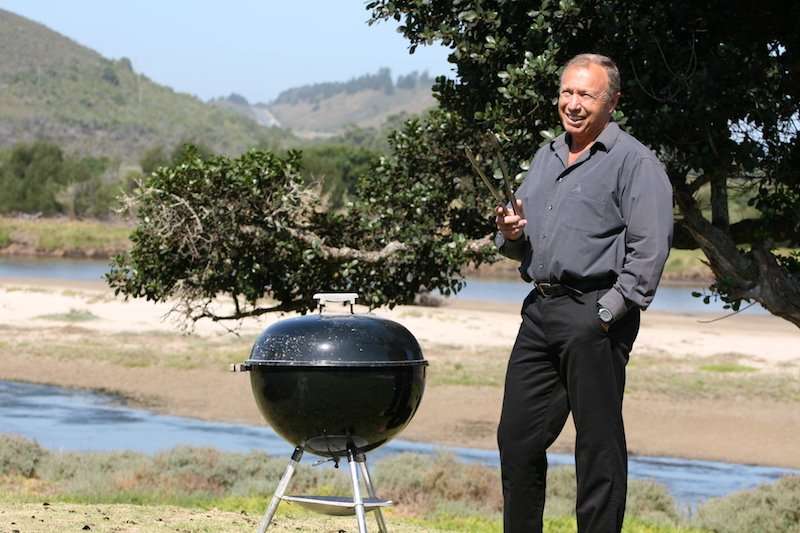 WHAT MAKES DR STEVE HARRIS UNIQUE?
Dr Steve Harris is an international motivational speaker who has presented at conferences in nine countries.
He will help you make your conference a resounding success by providing the high point and professional edge you need.
He is in a unique category as a speaker. You can benefit from this uniqueness when he combines your needs with his PhD research on Mental Toughness to create a competitive advantage for your organization.
His motivational presentations, workshops, team building, facilitation and books are highly entertaining and packed with take away value.
Could Mental Toughness be used to create a unique competitive advantage?
Content is adapted to audiences' context without sacrificing the integrity of his message. Clients have requested a wide range of topics as motivational speaker, key note speaker, guest speaker or workshop facilitator. Some of these are listed below:
Dr Steve Harris provides imagery, reference points and entertainment for your audience by drawing on a variety of business and sport examples. Personal relevance is created by adding some of his experiences as a successful businessman and international sportsman.
Dr Steve Harris now also offers Courses. The course material has been created with content & material from his motivational topics and offers teaches delegates the mental toughness required to achieve the desired outcome.
The development of a mental toughness competitive advantage goes beyond the belief that a killer instinct and aggression are the most important mental components necessary for success. Steve's PhD research and his work with professional athletes, business people and his own experiences as an international sportsman shows that these approaches are only effective if they are applied selectively within a holistic and developmental context.
The content of Steve's motivational presentations is aimed at enabling people at all levels with a new and sustainable competitive advantage by exposing them to an approach which shows that Mental Toughness needs to be held in the mind as the sum of seven parts.
Topics Covered
MOTIVATIONAL SPEAKER SERVICES
FACILITATION
TEAM BUILDING
Motivational speakers know that the mind is where your greatest potential lies – it is your most significant asset. Your other resources are the means the mind uses to achieve results. Mental toughness is best defined as the ability to manage your mind so that it directs your energy to the right place, at the right time for the right reason. This enables you to operate at your highest potential, consistently, despite your circumstances: giving your best possible performance regardless of what is going on within and around you.
Contact Us at Conference Speakers