Daniel Silke is recognized as one of South Africa's leading political economy analysts, futurists and most passionate keynote speakers. His success lies in blending both economic and political trends in highly accessible yet insightful presentations. As Director of the Political Futures Consultancy based in Cape Town, Silke serves a host of major global blue-chip companies with outstanding keynotes and workshops aimed at the convention, conference and events industries.
He has over 15 years' experience in delivering flagship presentations on Global, African and South African political and economic trends. Silke holds a Master's degree from the University of Cape Town in South African and International Politics and was attached to the university's Institute for the Study of Public Policy where he tutored within the broader Department of Political Studies.
Silke then served in public office as a Member of the Western Cape Provincial Parliament and City Councillor in the City of Cape Town holding positions of whip for his party as well as portfolio committee chair for economic development. Since launching his consultancy, Silke has become a familiar name on the corporate speaking circuit and in the media – both within his native South Africa and overseas.
Silke's client list client includes Marriott International, Oracle, CISCO, PwC, Investec, MTN, PPC, Actemium, FirstRand, Grant Thornton, Deloittes, Gartner, Momentum, Sanlam, Estee Lauder, FNB, BMW and ABSA amongst many others.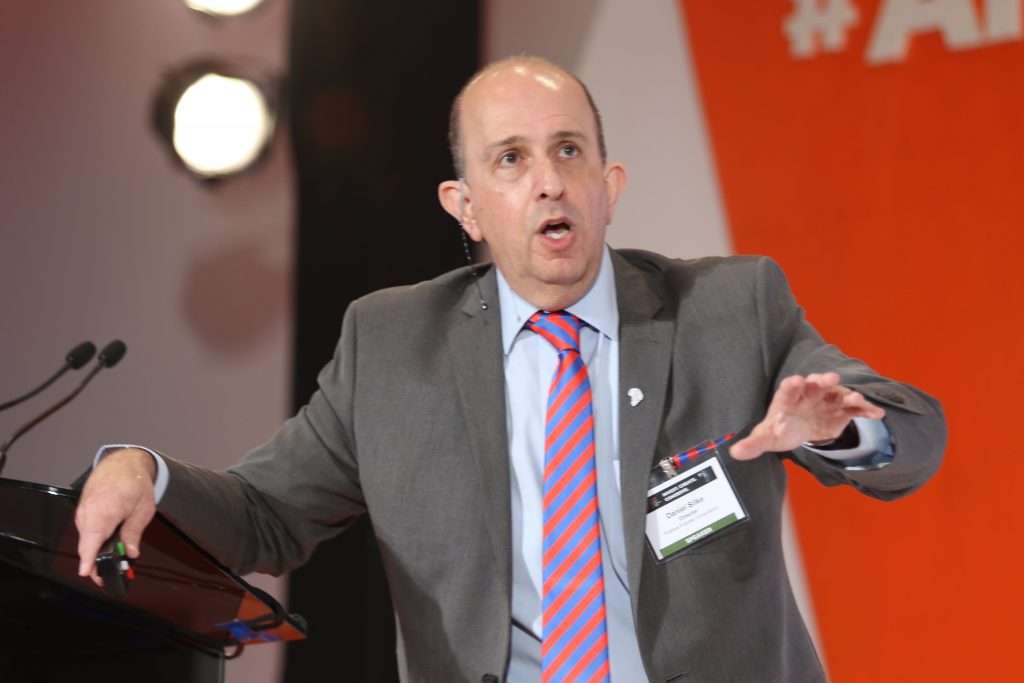 Silke speaks globally having recently addressed major conferences in Singapore, London, Dubai, Amsterdam and Istanbul. He lectures regularly to university audiences in the United States with contracts recently at the Robert Morris University in Pittsburgh PA and Lynn University in Boca Raton Florida. He is also a global political trend/risk consultant for GLG based in New York City and is on Duke Corporate Education panel of speakers.
Daniel Silke recently spoke at the prestigious World Affairs Council in Washington DC on African issues. He has appeared on Newsmax TV, Sky Australia, the BBC, Australian Broadcasting Company, France 24 and TRT Turkey. He also appears on and contributes to CNBC Africa, ENCA, SABC, Bloomberg, Reuters, AFP, Deutsche Welle, Cape Talk 567, 702 and Business Day TV. He also advises the Australian & South Korean missions in South Africa.
Daniel Silke is the author of the book Tracking the Future: Top trends that will shape South Africa and the World and regularly writes columns for Fin24/News24 and Business Day Online.
FEATURED KEYNOTES
The State of the World: Risks, Challenges & Opportunities
The Global Economy: Strength or Stagnation?
The Ten Most Important Issues in the World right now!
Emerging Markets 2020: Risks, Rewards & Challenges into the Future.
The State of Africa 2019: Star-Nations or Stagnation?
After the Vote: South Africa's Elections & their Implication for the Future
Beyond our Borders: South Africa in a Global Context
Saving Retail: Global Shifts & Retail Repercussions
---
Contact Us at Conference Speakers and follow on Facebook