Dale Imerman is a technology professional, corporate educator and keynote speaker on a mission to take the anxiety out of technology by making it relevant and understandable for people and businesses alike.
His talks share global and local examples of how new technologies are being used effectively and how they can be applied practically in your business today.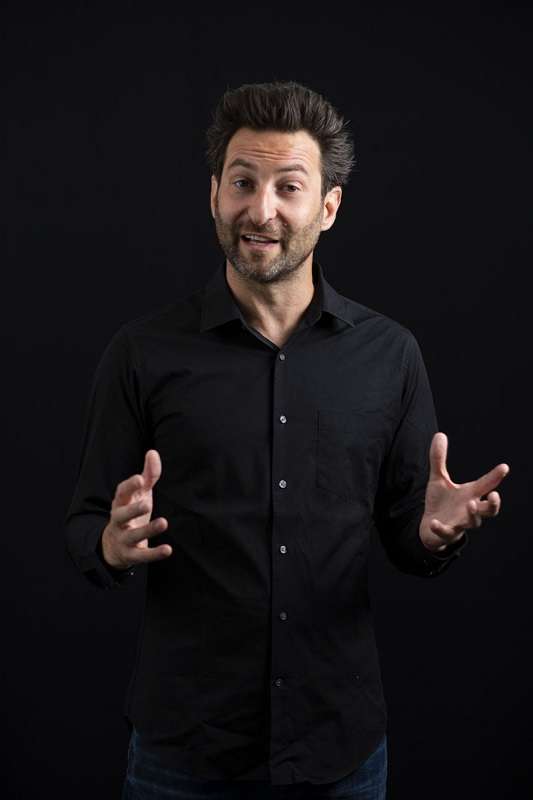 Twenty years experience in software development, financial markets, digital strategy and robotics has paved the way to Dale founding The Mojo Dojo and Catalyst Africa – two companies uniting technology and creative thinking to accelerate change in Africa.
Dale has also facilitated learning programs for Duke Corporate Education, Henley Business School and Singularity University.
Now, he shares all the golden gigabytes in his head with frank, straightforward talks that not only leave his audience understanding technology, but using it to transform themselves and their businesses.
When you experience one of his talks, you'll learn how to apply his imparted knowledge to both the present and the future.
HERE'S WHY YOU SHOULD LISTEN TO DALE
It seems the whole planet is obsessed with the idea that the future is coming for us and our jobs, painting a bleak picture of what tomorrow will bring – to Dale, this notion is worthy of nothing more than an eye-roll.
He believes that as necessary as it is to be prepared for the future, we still need to seize the day. This belief, along with his ability to understand, simplify and share complex topics, means that when you experience one of his talks, you'll learn how to apply his imparted knowledge to both the present and the future.
The best part? He doesn't work at your company. This means Dale Imerman – Technology provides a fresh perspective, challenges old ways of thinking and inspires people to get out of their comfort zone in order to adapt and grow.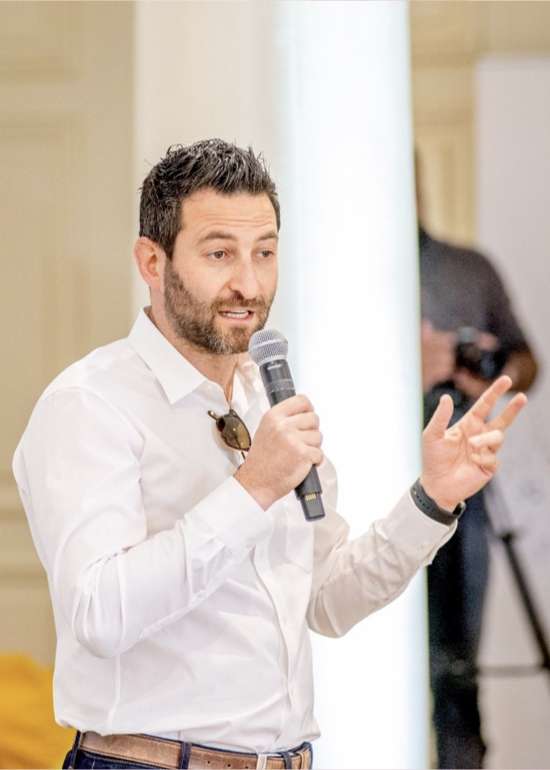 Dale Imerman – Technology
Dale can tailor his talk to include or exclude a range of subjects in relation to your industry:
AI & Machine Learning
Augmented Reality & VR
The Internet of Things
Big Data & Analytics
Drones & Robotics
Agritech & Biotechnology
Outcomes
Dale helps people take the anxiety out of technology by contextualising the new world in a way that is easy to understand and relate to.
Eradicate fear and create excitement about the future
Learn to identify and solve problems using technology
Gain exposure to tools and resources you can leverage today
Testimonials
"It's not often that you get a totally fresh perspective. Every time I see Dale talk I learn something new and his unique fascination with culture, technology and art leaves me thinking about and viewing the world in a brand new way."– John Sanei. Author, speaker and trend specialist

"Dale has led numerous inspiring talks and workshops for Facebook and the South African industry at large, and his passion and enthusiasm for all things tech is contagious!"– Elizma Nolte. Head of Marketing, Facebook Africa

"Dale joined me straight out of school as my first webmaster over 20 years ago. Now he's one of the country's most vibrant speakers, "owning" his audiences as he makes new technology accessible to all. It's been inspiring to follow his journey as he inspires others at top digital events."– Arthur Goldstuck. CEO, World Wide Worx
Companies Dale has worked with
In the past year Dale has worked with Facebook Africa, Duke CE, Sasfin Holdings, Singularity University, WPP, Henley Business School and others.

Contact Us at Conference Speakers