Caster Semenya is a winner. The 29-year-old South African is the two-time women's 800m Olympic champion, a three-time 800m world champion and a double Commonwealth Games middle distance gold medallist. To wrap those figures in further context, when Semenya won the Doha Diamond League 800m in May 2019, it was her 30th consecutive victory over the distance.
Put simply, when fit, in-form and free to run without distraction, Semenya is almost unbeatable over the 800m. But these are not circumstances often afforded to Semenya, who lives with a condition in which her body produces a much higher level of testosterone than most other women.
In 2009, on the eve of the women's 800m World Championship final, it was revealed that World Athletics (then the IAAF) had asked her to undergo gender verification testing. Semenya was permitted to compete in the final and won gold but was subsequently stopped from competing for nearly a year.
In 2011 the IAAF established official rules restricting female athletes with elevated levels of testosterone, arguing it presents an unfair advantage. From 2011 to 2019 Semenya was locked in a cycle of appeals and court cases until the Court of Arbitration for Sport ruled in favour of IAAF regulations stating that female athletes with differences of sexual development (DSD) are required to take testosterone-reducing medication to compete in track events from 400m to the mile.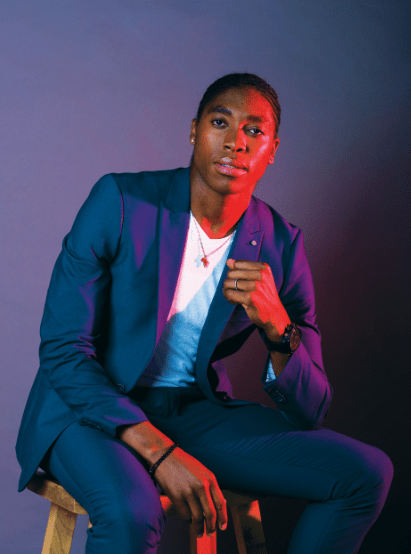 Caster Semenya has appealed against this judgement to the Swiss Federal Supreme Court. But in March 2020 the soft-spoken athlete revealed on social media that she now aims to compete in the 200m. "My dream has always been, and will continue to be, to compete at the highest level of sport and so in order to pursue my goals and dreams I have decided to change events and compete in the 200m," said Semenya, whose personal best in the 200m at the time was 23.49 seconds.
Do not bet against her lowering that to the Olympic qualification mark of 22.80 seconds in time for Tokyo 2020. This, after all, is an athlete who won the 400m, 800m and 1500m in the space of three hours one extraordinary afternoon at the 2016 South African National Championships.
---
Contact Us at Conference Speakers and follow on Facebook