Barbara Kamba Nyathi™️ has been speaking publicly since she was six. Her first brush with public speaking occurred when she recited a Bible verse at the school assembly. That experience ignited a passion within her that has grown over the years. During the course of the years she has gained experience and has transformed into an inspirational speaker, an author, a poet, a TEDx speaker, a lifestyle coach.
She is also an entrepreneur with a passion for empowering women and girls.
She has over 9 years of experience as a psychotherapist and over 2 years as an inspirational speaker, and facilitator in her masterclass series. She focuses on mental and emotional wellness using techniques such as vision board workshops for professional and personal growth, team building exercises and personal coaching. Her vision is to inspire audiences to identify their golden thread, and overcome their life's challenges.
In her signature talk, Unbecoming: The Art of Becoming, Barbara takes her audiences through her personal journey with cervical cancer, endometriosis, hysterectomy, sexual and emotional abuse, deafness, swollen pituitary gland, divorce, domestic abuse, and 14 surgical operations. She fearlessly rips off the band aid through her address of brokenness, woundedness, human fallibility and eventual triumph with such authenticity that her audience is easily drawn into her process of Unbecoming to who she is still Becoming today.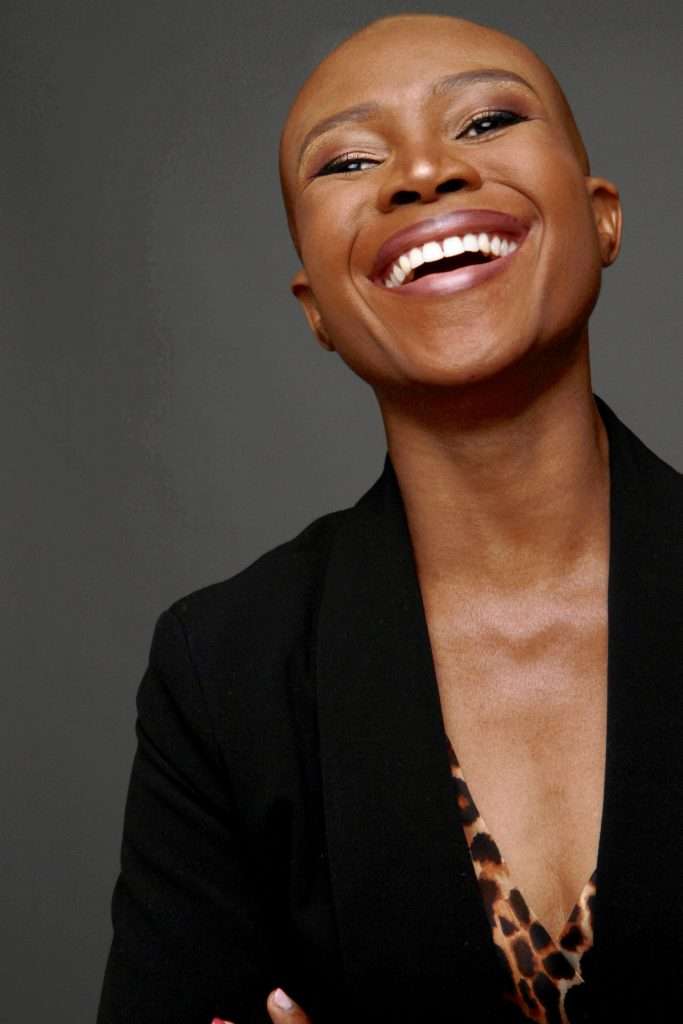 Barbara Kamba Nyathi shares about her ongoing transition into leading a more purposeful life where love, peace and light are her core values. She also engages the audience in self introspection to tell their own story, identify what they want to become and find ways to achieve it. She is highly motivated to help others transform their lives and achieve their greatest potential.
With her TEDx talk, Barbara Kamba-Nyathi touched on issues that affect the modern day African Woman. She delved into those uncomfortable areas that we always try to avoid in conversation. In 2018, we all believe we have advanced socially and have raised the bar on how women are treated or viewed. Barbara exposes that the patriarchy still exists and is thriving. She systematically points out how we choose to ignore or glide over all the instances were women are handled as 2nd Class Citizens.
Barbara is on a mission to heal the world through her inspirational and life changing talks. She passionately believes in everyone's ability to learn, grow and prosper in the face of adversity by using her formula of:
STOP making excuses
DROP all that's toxic
RUN towards life, healing, freedom, and grace
She is an inspirational speaker, author and psychologist, who is passionate about making bold choices, holistic wellbeing, and inspiring audiences to bravely rise above life challenges and boldly stepping into and embracing their purposes.
She gives inspirational talks and masterclasses that impart actionable tools that help audiences find emotional contentment and stability which translate into high performance in all other areas of their lives.
Barbara Kamba Nyathi™️ has spoken on Tupopyeni, Good Morning Namibia, Namibia Women's Summit 2017, Miss Namibia Women Empowerment, Avani Hotel wellness, NUST secretaries day, PSAN The Authentic Stage Conference, Foreversun Inspirations, and WILD Inspiring the Next Generation of Women Leaders. She has been featured in the Namibian, the Republikein, the Confidante newspapers and the Sister magazine. She was voted one of the Namibian Women who impacted 2017, and was an Economist Businesswoman of the year 2015 business owner category finalist. Her book, Pain, Heartache & Forgiveness is about her journey through both physical and emotional pain, how she did not crumble and allow her circumstances to destroy nor define her. The book is a celebration of life, gives hope and testifies to the amazing power of forgiveness.
Topics Covered
Unbecoming: The Art of Becoming
Contact Us at Conference Speakers