Alex van den Heever spent his formative years growing up on a cattle farm in the Western Cape, South Africa. After completing studies in Marketing and Business Management, he joined the world-renowned Londolozi game reserve in 1995, as a game ranger. Alex worked as the environmental manager, presented for the marketing team and conducted specialised safaris. Alex's greatest fascination is traditional skills of wildlife tracking.
He has dedicated much of his life to learning the ancient skill, eventually qualifying as one of a handful of tracker assessors in 2004 – the youngest ever to achieve this feat. Over the last two decades Alex has tracked jaguars in the Amazon jungle, bears in California, grizzlies and wolves in Montana, Pumas in Patagonia and the famous black-mane lions of the Kalahari.
Alex van den Heever – Tracking Success is the Director of the Tracker Academy, a NGO which trains unemployed people in traditional skills of tracking. He is also director and shareholder of EcoTraining, the largest private guide training school in Africa.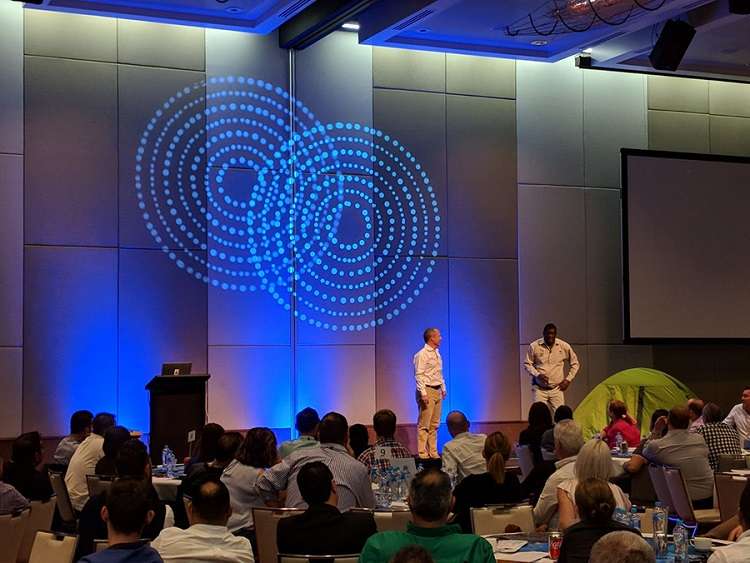 Renias Mhlongo was born in a mud hut in what is today the greater Kruger National Park. The Mhlongo family sustained themselves on the land by growing vegetables, tending cattle and hunting small game. Renias, almost as soon as he could walk, was sent out to tend the family's cattle herd. He is one of the last people to be raised in the original traditions of a Shangaan hunter-gatherer.
During forced removals of Apartheid regime, Renias and his family were sent to a settlement called Dixie. Without any formal education, he was forced to seek work at a game reserve as a labourer. In 1984 he became a tracker at Londolozi – thereby putting to use his exceptional skills as a naturalist. Over the last 34 years Renias played a pivotal role in habituating the world-famous leopards of Londolozi.
Renias has conducted tracker training workshops in South Africa, Brazil, Kenya and North America – teaching people the traditional skills of trailing animals. In addition to his extensive experience with African animals he, with Alex, has tracked animals all over the world.
Using his tracking skills Renias has also conducted small mammal surveys for game reserve owners in South Africa. In 2010, Renias became a principle trainer of the Tracker Academy.
Alex van den Heever – Tracking Success
We take people on an audio visual expedition tracking lions, leopards and rhino where they must adopt the mindset of a tracker to solve certain business problems. We immerse people into the boots of a Master Tracker in an attempt to help audiences cope with making decisions in an ever-increasing changing world. Below are some of the key take-aways;
Tracking opportunities e.g. customers
Staying alert to signs in the market
Balancing creative and systematic thinking
Anticipating trends & danger
Adapting to changing environments
A unique form of interactive learning
Small tracking teams form in the room and you set off on an audio visual expedition. You become immersed in the complex task of tracking and finding your goal. You are an active participant, you become the tracker. Your goal is to find leopard, lion and rhino on foot, in one of Africa's great wild places. Guided by expert facilitation and the interactive documentary, you make the decisions. You weigh up the risks and you live with the consequences. Finding the animal is in your hands.
A virtual learning adventure
The simulation is flexible. It allows for co-design and customisation. It can stand alone or support other elements of your existing programme. It is easily adapted to suit your time and learning requirements.
See the world through the eyes and ears of an elite, world class animal tracking team.
Ignite your next meeting, conference or leadership programme with this unique leadership content.
Download PDF on this training workshop
View Alex's keynote profile HERE