Alan-Knott Craig – Technology is a highly successful entrepreneur, best-selling author, and founder of Project Isizwe, an NGO that advocates for government to provide free WiFi for all low-income communities in Africa.
He is currently the Executive Chairman of HeroTel, a wireless broadband operator operating throughout South Africa. Book through Conference Speakers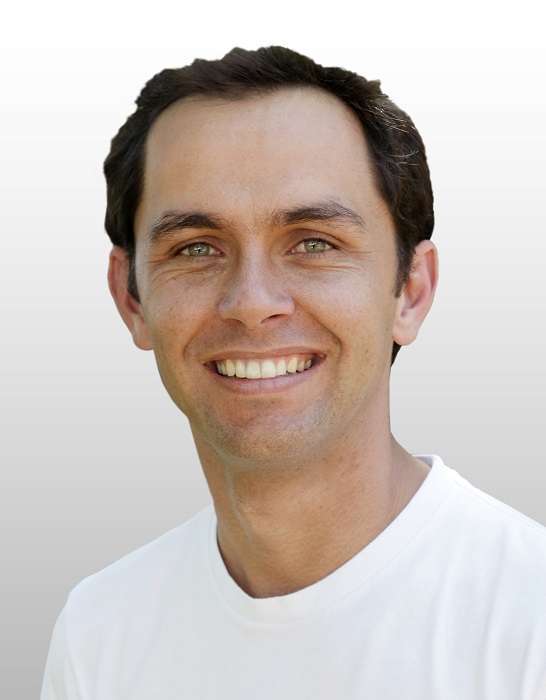 Originally from Pretoria, he studied at Nelson Mandela Metropolitan University (formerly UPE) and qualified as a Chartered Accountant in 2002.
In 2003 he founded Cellfind, one of South Africa's first mobile location based service provider, and served as CEO until 2005.
In 2006 he was appointed as CEO of iBurst and succeeded in building one of South African's largest wireless broadband networks.
In 2010, he founded and became CEO of World of Avatar, an investment house for apps for Africa and was later also appointed as CEO of Mxit after acquiring the company in 2011. At the time Mxit was Africa's biggest social network.
Between 2003 and 2013 he co-founded and/or funded over 21 companies in the Technology, Media and Telecommunications sector in Africa, including Cellfind, iFind34600, Toodu, The Daily Maverick, Pondering Panda, and Boom.fm.
In April 2008, he published "Don't Panic", a best-selling book aimed at persuading South Africans to stay in the country.
This was followed in 2012 by "Mobinomics: Mxit and South Africa's Mobile Revolution" which he co-authored with Gus Silber. "Really, Don't Panic" and "Moenie Stres nie" a follow-up of "Don't Panic" was published in 2014. In 2016 he authored "Be a Hero", a collection of essays, tips and cartoons targeted at young people looking to fast track their careers.
Alan-Knott Craig – Technology
Alan was named as a Young Global Leader by the World Economic Forum in 2009. Forbes listed him as one of the top 10 young African millionaires to watch. He was also included in "100 Choiseul Africa", a list of top 100 young African business leaders in 2014, 2015 and 2016, nominated as the 2015 ICT Personality of the Year by ITWeb, and nominated by Entrepreneur Magazine as one of the top eleven entrepreneurs changing the African landscape in 2017.
Don't Panic! Contains a message of increasingly-growing relevance in South Africa. The book gives us reasons a-plenty to pitch in and do our part.
Don't pack for Perth – stay and put your energy into creating the South Africa we all want to live in. Join our Don't Panic! Drive to turn a challenging year into a year of opportunity – not just for yourself, but for your city and your country.
During the midst of the power cuts in January, Alan Knott-Craig, MD of iBurst, wrote an inspirational email to his staff about turning 2008 into a year of opportunity. Come and hear this entirely relevant message in the author's own words at the launch.