Alan Brand – Training is a leading expert in the development, and provision of innovative employee wellness strategies enabling business enterprises throughout South Africa to mitigate the threat of HIV and AIDS and other associated health and wellness risks. He has developed numerous outcomes based wellness training modules. His personal energy and unique and professional facilitation skills have inspired many.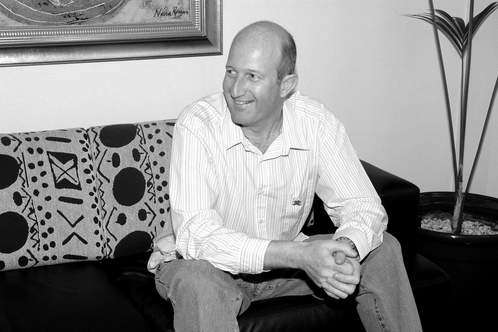 Most organisations in South Africa have some form of in-house HIV management programme however few have considered the benefit of directly addressing the nutritional intake of employees infected with HIV. We want to place the focus on living with HIV, not dying of AIDS. While good nutrition will not cure HIV/AIDS, it most certainly can help maintain and improve health. It will also assist in generally boosting the immune levels of all employees thus having a direct and measurable impact on bottom line productivity and the reduction of the costs associated with HIV and AIDS in the working environment.
Champions of Wellness Learnership:
| Module 1 | Module 2 | Module 3 | Module 4 |
| --- | --- | --- | --- |
| | | | |
| Champions of Wellness Training | Champions of Life – Living Positively | Champions of Change | Championing Mentorship |
| | | | |
| | | | |
HIV and AIDS Training Modules:
| Module 1 | Module 2 | Module 3 |
| --- | --- | --- |
| | | |
| HIV + AIDS Awareness Training | HIV + AIDS Peer Educator & Counselling Skills Training | HIV + AIDS Stigma and Discrimination Training |
| | | |
| | | |
Managing Wellness in the Workplace:
Managing Employee Health and Wellness in the Workplace.
Please note that my fee structure for all of the above training is generally calculated as follows:
Price: Minimum 6 and Max 25 delegates
An additional per delegate charge ranges from between R60 to R70 for the training materials evaluation and issuing of certificates as well as postage/courier certificate.
Please note that the above price excludes VAT.
The daily training facilitation rate is based on his standard rate for a minimum of 6 to a maximum of 25 delegates.
Daily facilitation rate excludes manuals, handouts, certification against the relevant outcomes.
The quoted fees excludes: travel, accommodation and meals for the facilitator where the service training is required out of Gauteng Province.
Please note the following important exclusions and applicable restrictions apply to the above quoted rates:
The above rates are applicable where service/s indicated is provided at the clients/customers own training premises, venues and/or facilities.
The fees quoted exclude the costs of all meals, refreshments and any other miscellaneous items provided by the clients to the delegates.
View Alan Brand – Training full Keynote profile here