Aki Kalliatakis is the founder and Managing Partner of The Leadership LaunchPad, a business focused on consulting and training in customer loyalty and customer care for almost 32 years. His degree in psychology gave him the basis for understanding people issues at work, and – after working in various positions in a number of industries – he now focuses exclusively on helping clients improve their customer management capabilities.
The major goals of this work include acting as a guide to clients for creating the architecture, infrastructure, capability, and culture for customer profitability and loyalty. This includes a proprietary diagnostic instrument from which a company's strategy will emerge.
Aki is often invited to do keynote talks at local and international conferences, and conducts seminars and workshops for many global blue chip clients. As a keynote speaker, Aki dispenses practical advice for delighting customers, and his passionate, humorous and entertaining style reflects his childhood dream of playing in a rock band – a dream which he has not completely abandoned just yet! In addition, as a "closet academic," Aki lectures on various MBA and Executive Development Programmes at a number of local and international business schools like UCT Graduate School of Business, Wits Business School, Duke, (USA,) and Henley Business School.
His energy and enthusiasm for customer management is obvious, and he is also a voracious reader and writer. With eight business books (including a business novel,) under his belt, and literally hundreds of articles in management journals like the Financial Mail, websites like BizCommunity, he also regularly appears on various South African television and radio programmes, including CNBC, BDTV, 702, Kaya FM, Classic FM, PowerTalk, Cape Talk 786, and Chai FM.
Since 1997, Aki has helped companies to develop their corporate strategic customer service plans. The client list includes companies likeLiberty, Nando's, Dimension Data, MTN, SA Breweries, Barclays, Nedbank, Netcare, Mauritian Commercial Bank, Afrox, Standard Bank, Early Bird Farms, AstraZeneca, Sasol, Johnnic Communications, VW South Africa, and many, many others.
Keynote Topics:
While Aki prefers to customise every presentation for the audience's needs, his expertise lies in helping companies and people to achieve their best potential. As such he develops talks around the achievement of organisational success with customers, but knows that it goes far beyond the platitudes often shared by executives. He can help all audiences to obtain insight into why taking care of customers is so important, what needs to happen from the customer's perspective, and how every person in the company can play a role through their actions. For managers, getting the best from their teams, or Turning Ducks into Eagles is about making sure that every person is not only able, but also willing and allowed to be the best they can be. How do create powerful habits in your culture without demoralising your team?
For people who work with customers every day, there are many skills and attitudes that help them discover The Magic in YOU! His most popular presentation is Delight Your Customers, and when it comes to dealing with issues when customers are unhappy, angry or experiencing difficulties, he shows how to Turn Terrorists into Angels. In This is Radical Marketing, he shows how the world of innovative marketing and navigating to the uncharted, unexplored, unexpected areas of customer experience can be where a business's future lies.
Most recently, as he approaches the traditional retirement age of 65, he has put together a really funny presentation on The Confessions of a Never-to-Retire Mad Man. In this he shares the lessons he has learned in the past forty years, and challenges conventional thinking to describe the true reality of business. He has also learned that the future of business lies primarily in the internet, so in his presentation Breaking Orbit, Click by Click, he examines the ways in which every business, large or small, can create unbelievable levels of customer loyalty.
Whether you seek to boost the morale or build the skills of everyone at all levels in your company – from salespeople, call centre agents, cashiers and tellers, receptionists, credit controllers, security guards, front-line staff as well as those in the back office support – Aki Kalliatakis has addressed hundreds of thousands of delegates from Tehran to Toronto, from Gaborone to Georgia, from Durban to Dubai, and from Mali to Malaysia – with rave reviews. And the best new is that most of these are from young people who say this is the first time they see an old Baby Boomer that "gets it."
Topics Covered
Customer management and customer loyalty
Booking Info
Booking Aki Kalliatakis as a speaker is easy and flexible.
Either way, Aki Kalliatakis will contact you as soon as he can to discuss your requirements personally. At some stage he will ask you to complete a short Event Information Form to supply more specific information about the speaking engagement. You will have ample opportunity to work out the details regarding your event with Aki so that he can prepare an ideal presentation to meet your goals.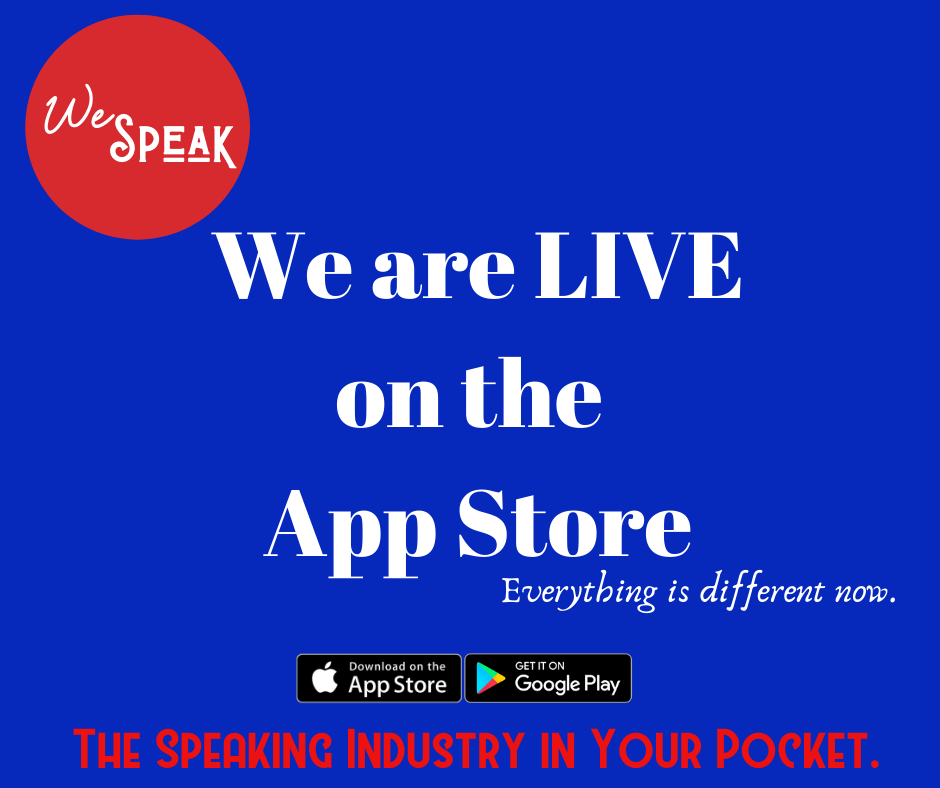 Contact Us directly or view Aki on WeSpeak – Mobile App