Mark Peters – Nelson Mandela Photographer
Mark Peters – Nelson Mandela Photographer was born and educated in Bulawayo, in what was then Rhodesia, Mark Peters started off his career as a news photographer in the ideal setting for what was to come.
Mark has worked both as an in-house and freelance photographer for such publications as the Johannesburg Star (from 1978), the New York Times, LA Times, London Sunday Times, Chicago Tribune, and finally Newsweek Magazine – who published the famous cover of Nelson Mandela's triumphant walk to freedom. Book through Conference Speakers
In this time, he entered the field in dozens of conflict situations, fearlessly documenting war after war, protest after protest, revolution after revolution.
Mark Peters – Nelson Mandela Photographer
These include South Africa during the Apartheid era struggle, and wars in Rwanda, Somalia, Mozambique, Angola and the Congo, as well as his own home, Zimbabwe (then Rhodesia). He photographed the Balkan conflict, the First Gulf War, conflicts in Cambodia, Jordan, Mali and Israel, and most recently in Afghanistan.
During the course of his astounding career, Mark points to a few moments that stand out to him. Follow CSI on Twitter
All these subjects have stories attached to them:
He took the first photograph of a pilot to take off in the First Gulf War. This photograph now hangs in the Pentagon at America's Hall of Heroes and was turned into an air force medal.
He has covered 16 war's around the world.
He took the first photograph of Nelson Mandela as a free man to be transmitted around the world.
He was the first person to be escorted into Nelson Mandela's Robben Island prison cell by the man himself.
Nelson Mandela spent many a Sunday lunch at Mark's house in Mellville, Johannesburg.
He travelled to the USA with Nelson Mandela and had the honour of joining him in a tickertape parade in New York. In this time, he had the opportunity to meet and photograph then President George W. Bush in the Oval Office.
He met Mother Theresa during a visit to Cape Town.
Mark photographed Margeret Thatcher at 10 Downing Street, and King Hussein of Jordan at his palace in Oman.
Mark was sentenced to death by the Dogon tribe in Mali (happily his execution is yet to be carried out).
Mark was also sentenced to death (to be 'necklaced') in Soweto during the early mid-1980s student uprisings
Mark Peters – Nelson Mandela Photographer
This will be an excellent added bonus to your clients, they can meet Mark who will hold a relaxing, fun and thought provoking 45-minute talk about his time with Nelson Mandela in the early years of his release from 27 years in jail.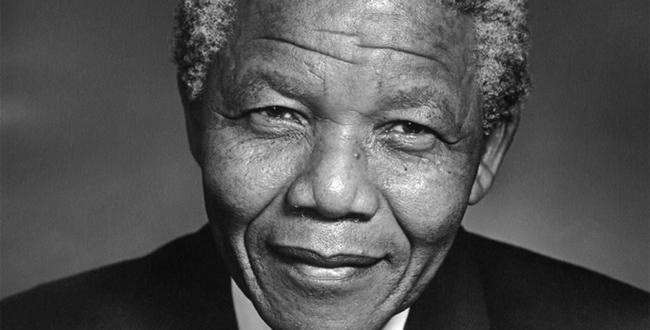 Mark will entertain the guests on events regarding Mandela and many more of his adventures.