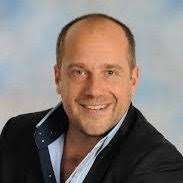 Dean Murinik was born in Cape Town in 1973 where he stayed until 2004. He currently works in the financial services industry as an advisor.
Approximately 230 000 people were killed during the Tsunami almost 14 years ago.
One of the South African survivors Dean Murinik was stuck in a hotel with his parents with flood waters rising fast. They were swept away with the furniture and feared they wouldn't make it out alive.
Pam and Ralph Murinik and their son Dean Murinik were having breakfast with Gordon and his friend Rael Levitt when Gordon saw the water rise and shouted
in alarm.
"We got up and ran, but the water caught us. My wife fell down under the water and so did I, but Dean pulled us up and then the current took us and swept us along the hotel property for about 400 metres," a still-shocked Ralph Murinik said.
"We were swept into the foyer with cars, jetskis and debris and then into a conference room.
"Furniture was swept along with us and we are all bruised from being hit by tables and chairs. We were pushed into a conference room and there was no way out. The water rose up to our mouths and noses and I turned to my family and said we were doomed. Then the water started receding and we just got together and hugged."
Dean Murinik said they waded out of the hotel. "There was no floor under us, just debris and stuff. Outside, it was chaos."
South African motivational speaker Dean Murinik's parents were enjoying a day at the beach in Phuket when the disaster struck.
Murinik vividly recalls the panic he felt that day as he tried to lead his parents to safety.
"He said, 'get up and run!' I thought what is this all about and I had bang, bang, bang."
Fortunately, they were able to reach higher ground.
However, during the chaos Murinik became separated from his two friends, who he later went looking for.
Tragically, he says he found their bodies in a makeshift crowded morgue.
Ten years later, he spent the day remembering those who lost their lives. He knows he was one of the lucky ones.
This powerful message teaches the lesson of how enduring life's hardships with humility and positivity, can ultimately lead to a fulfilling life. Dean survived a tsunami which left him with Life Lessons to share. Dean invites you to join him on a journey through his pain, adversity, and subsequent discovery of inner strength, leading to the triumph of the human spirit.
His message is equally relevant to today's turbulent business environment where survival is key.
Dean believes that surviving the tsunami is a metaphor of how we all tread water in our daily lives. His talks deliver a compelling message, are eye-opening, and boost self-belief; providing both an emotional and intellectual recharge.
In his spare time, he is also a singer and has previously sung our countries National Anthem for world boxing title fights screened live on SABC channels.
Companies worked with: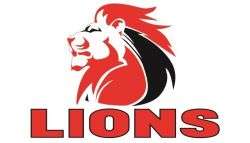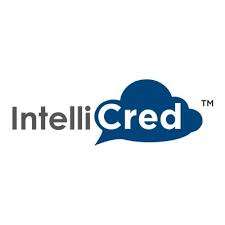 Testimonials